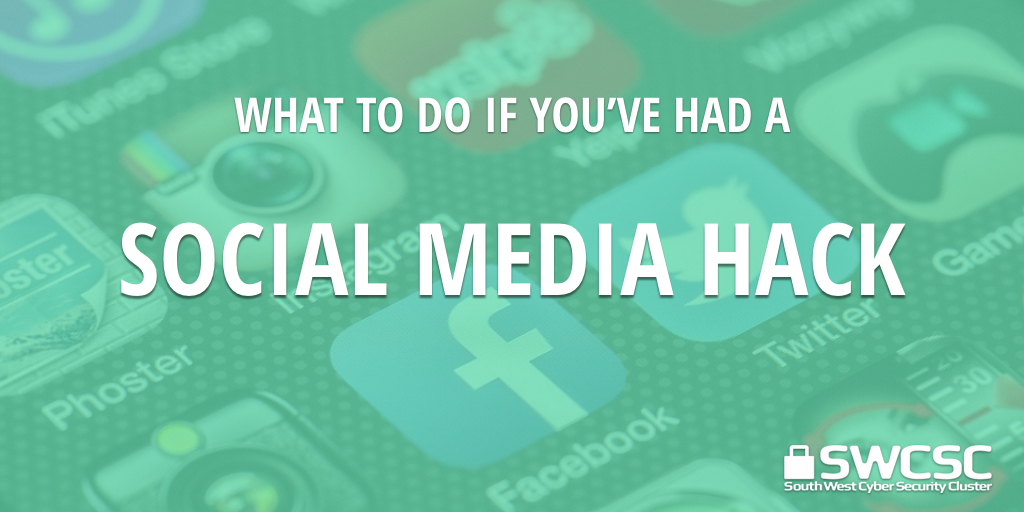 What is it
When someone takes control of your social media account such as Facebook or Twitter.  This could mean there are posts on your social media page that you did not make.
First Steps
Try first to change the password if you can get into the account
If this is not possible then contact the provider for help, see who to contact below
If your Google account has been hacked this will be more complicated as it may be linked to several accounts, try to log into your Gmail account change the password, if you are unable to log follow contact details below
Who to contact
Next steps
Once you have taken back control of your social media account set up two factor authentication to make it more difficult for hackers in the future
Use password that is more difficult to hack, for advice about strong passwords
Follow up
Facebook enables you to set up login notifications. Go to settings, select security, then Login Notifications and set up email or text send you an alert when your account is accessed by a computer or mobile that you have not used before.
You can also set up two factor authentication by selecting settings and then Login Approvals and follow the links.
Set up two factor authentication on your other social media accounts in a similar way.