Each month we will be directing you to the individual Speaker Videos from SSW14 event, so do not fret if you missed this year's event!
SSW14 – Video Release Part 8
We have released the part 8 video of the SSW14 event.
Michael (Mike) Gips
, Principal of
Global Insights in Professional Security
, discussed
Blockchain
. During this session, Mike talks about:
Blockchain: Blow through the hype on its effectiveness in building secure systems
The Two Blockchains
It is bigger than the Internet…
The basics and how it works
Identity Management, Access Control, IoT, etc.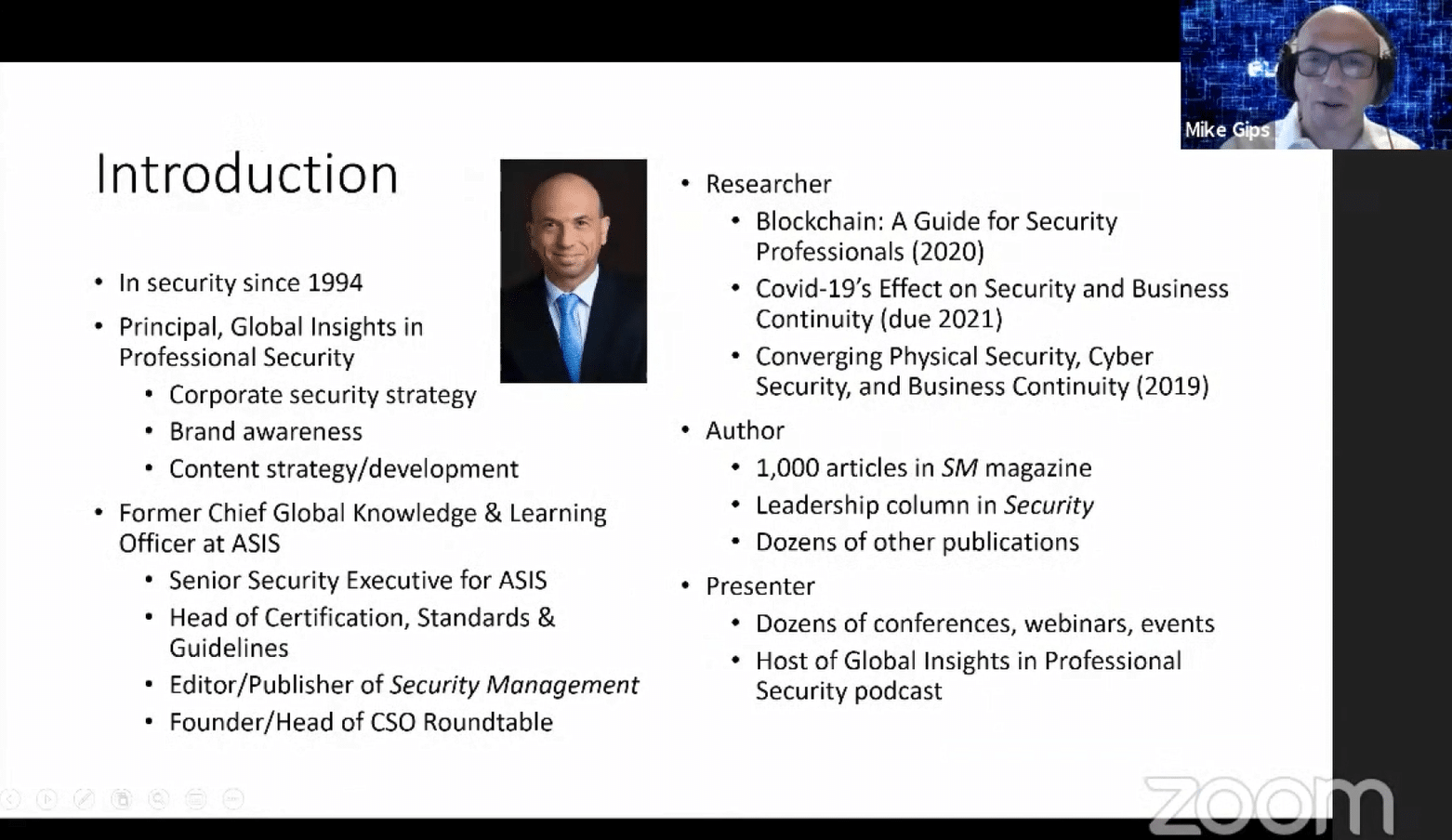 Please CLICK HERE to watch the full video.