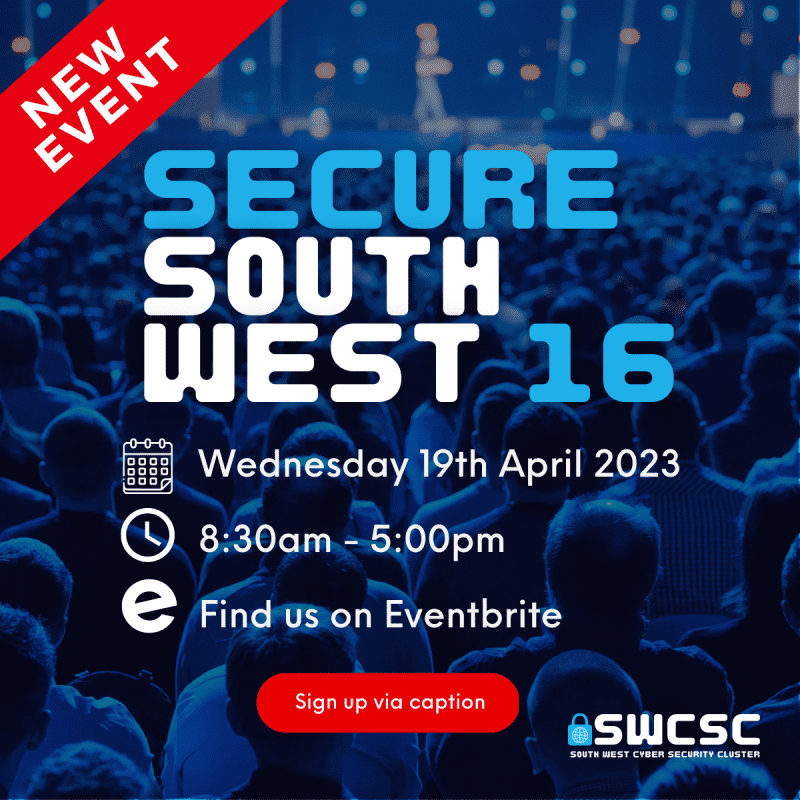 Secure South West 16 is finally here!
Join us April 19th at Exeter University to hear from a fantastic line up of speakers planned for the big day.
We will be running SSW online and in person to allow everyone to attend.
Exciting talks about:
· Security by Design, Standards, and threat detection in OT
· Location Data – Security and risks
· Agri-tech Cybersecurity
Keep an eye out for more sneak peaks to come about the event!
To sign up and secure your place here