Each month we will be directing you to the individual Speaker Videos from SSW14 event, so do not fret if you missed this year's event!
SSW14 – Video Release Part 5
We have released the part 5 video of the SSW14 event.
Rory Mac Neice, Partner and Head of Commercial Litigation at Ashfords, discussed Data Breach and Reputation.
During this session, Rory talks about:
Battening down the hatches for the voyage ahead:
Triaging of data breach
Communications following the breach
See what lessons have been learnt
Aspects for how to reduce risk
Thoughts on mitigation and threat landscape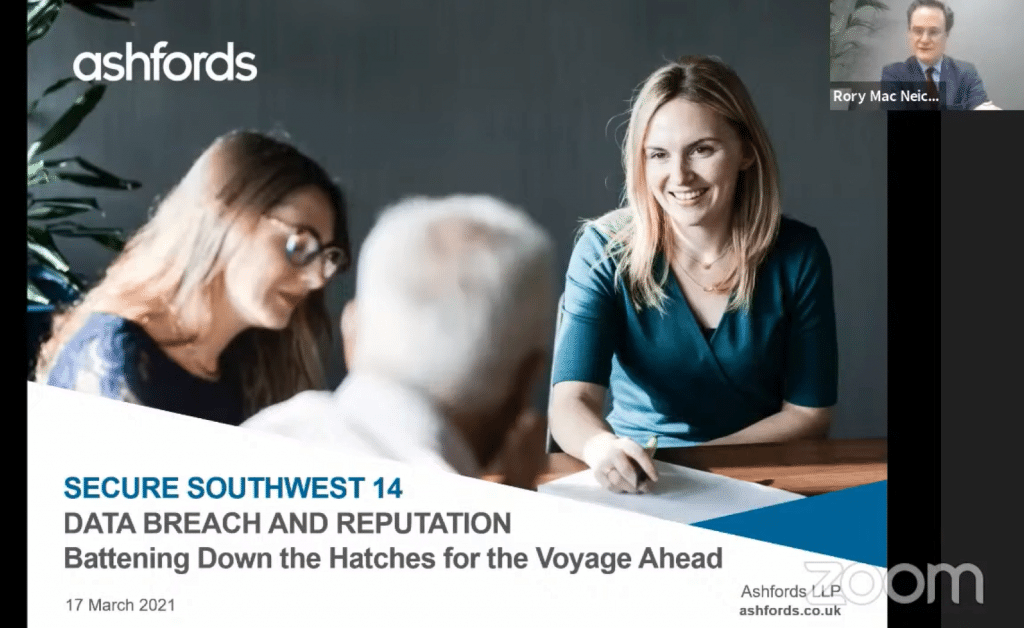 Please CLICK HERE to watch the full video.