Each month we will be directing you to the individual Speaker Videos from SSW14 event, so do not fret if you missed this year's event!
SSW14 – Video Release Part 1
We have released the part 1 video of the SSW14 event.
Mark Moore, Director at South West Cyber Resilience Centre, discussed Protection and the Threat Landscape.
During this session, Mark talks about:
the cyber threat landscape and what it looks like,
what's been happening and what have been the 'cyber' themes in the last 12 months and during the COVID-19 pandemic,
the Cyber Resilience Centre and a brief on what that brings to the landscape and how it fits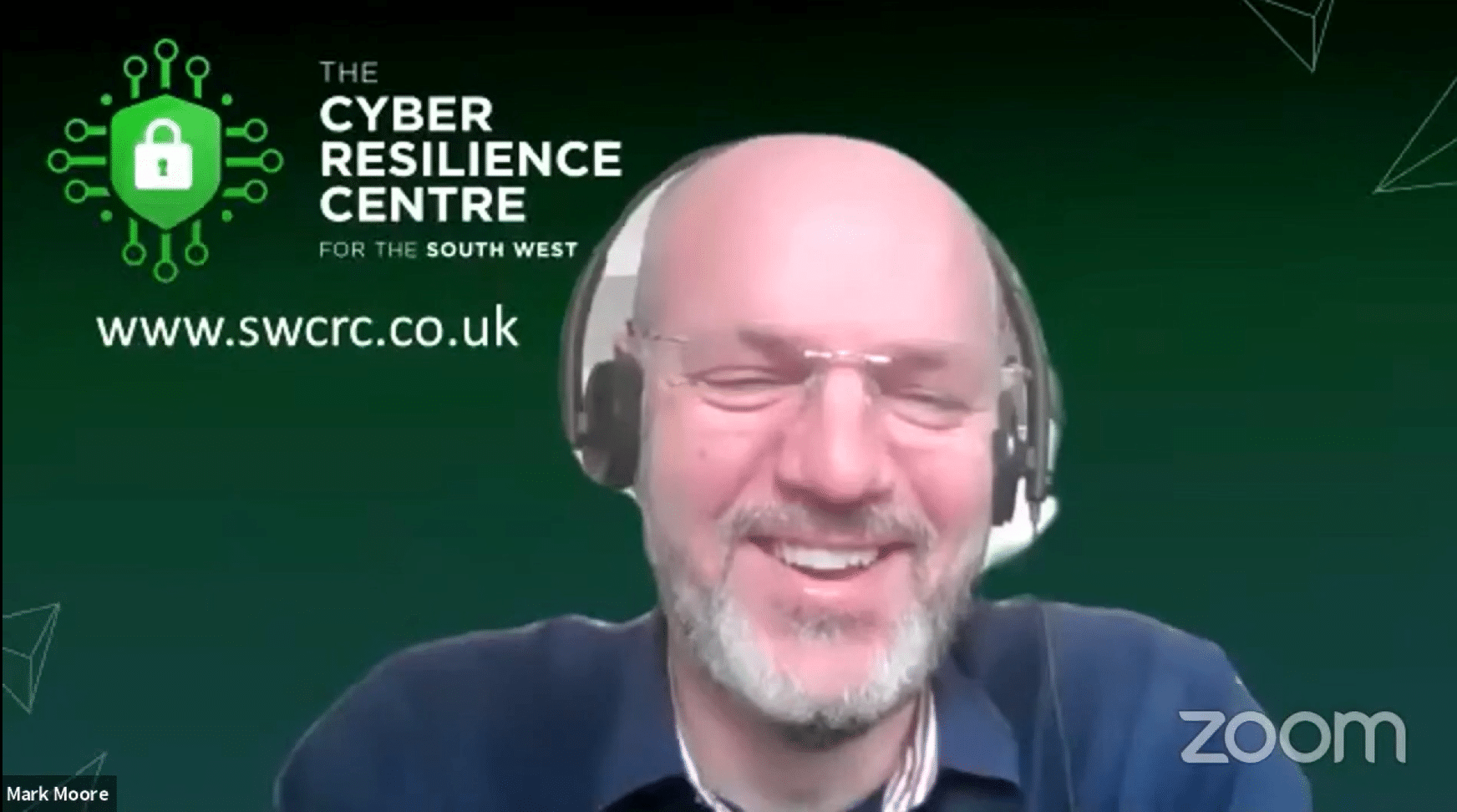 Please CLICK HERE to watch the full video