Record year for UK's £8.9bn cyber security sector
On 18 February the government published new figures showing the UK's growing cyber industry attracted record investment last year, despite the global pandemic. The report shows that almost 50,000 people are now employed in UK cyber security, with the number of active cyber security firms up by 21%. The sector is now worth an estimated £8.9 billion, with a record £800 million of investment raised by firms. The report also details how cyber security firms have stepped up to help the NHS in the national fight against coronavirus by providing vital technical support.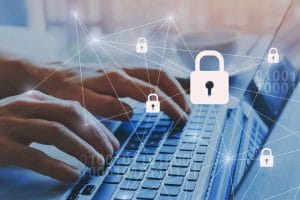 For more information please see the press notice and the 2021 Cyber Security Sectoral Analysis report.
The new figures were announced by Digital Minister Matt Warman at a virtual CyberASAP event, which gave UK researchers the opportunity to showcase their innovative new cyber security products to potential buyers. The DCMS-funded CyberASAP programme supports the commercialisation of cyber security research from UK universities. The event on 18 February saw a fourth cohort of teams demonstrate their new products to an audience of potential customers, investors and other key figures in the cyber security sector.