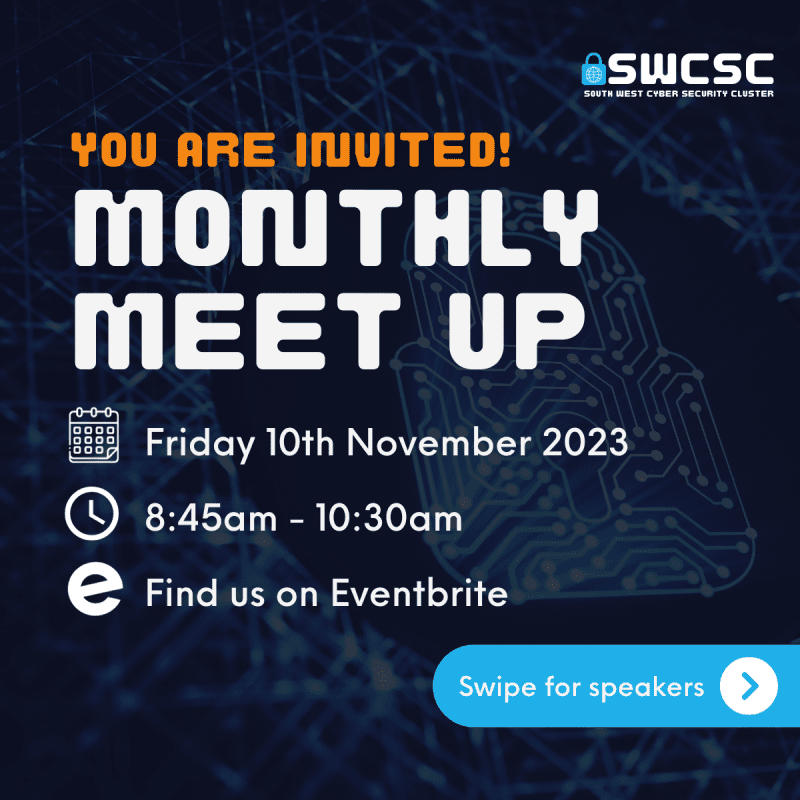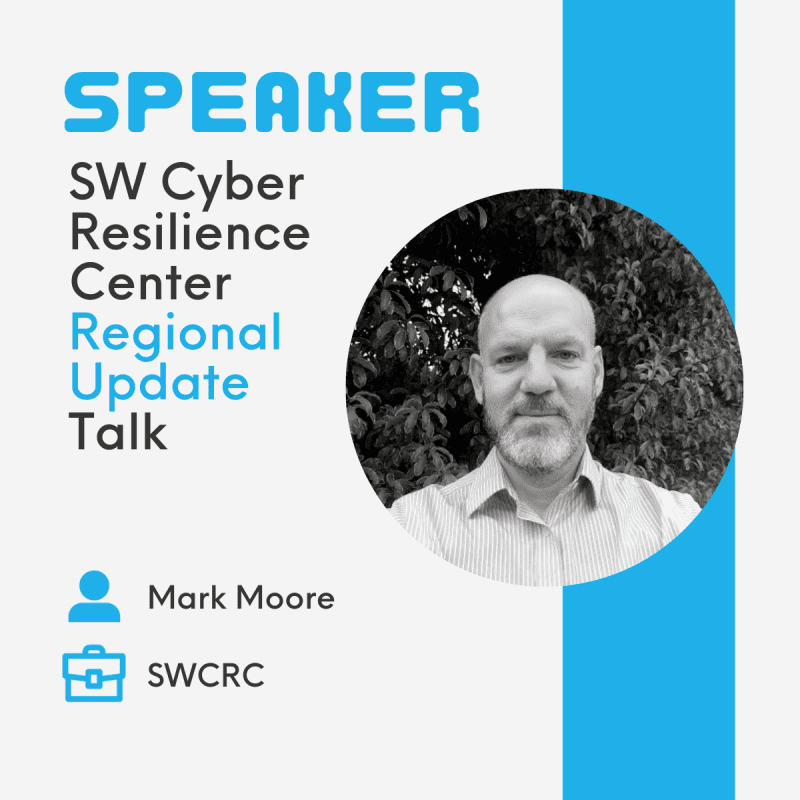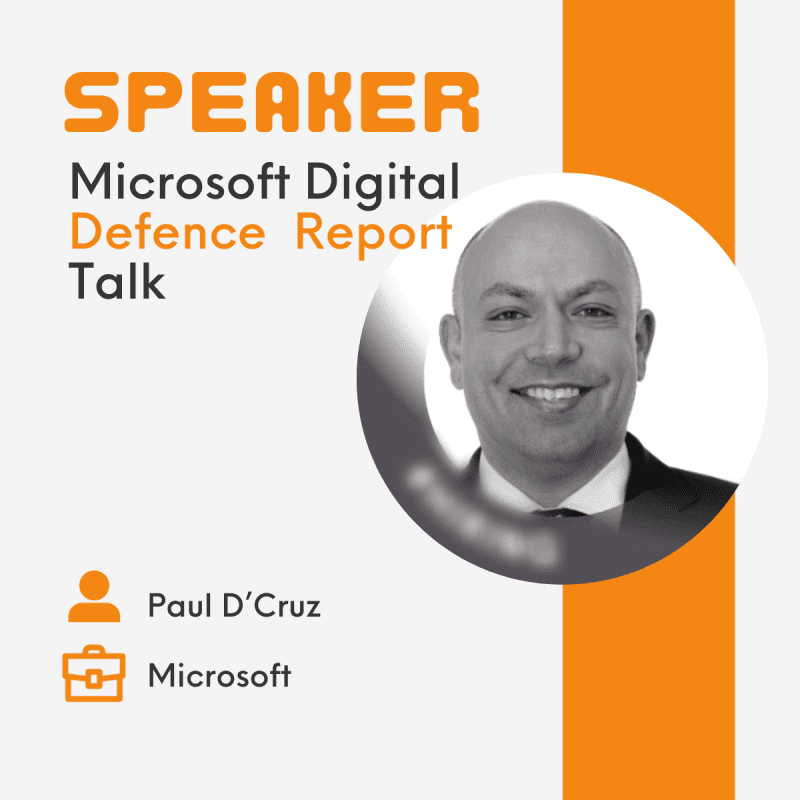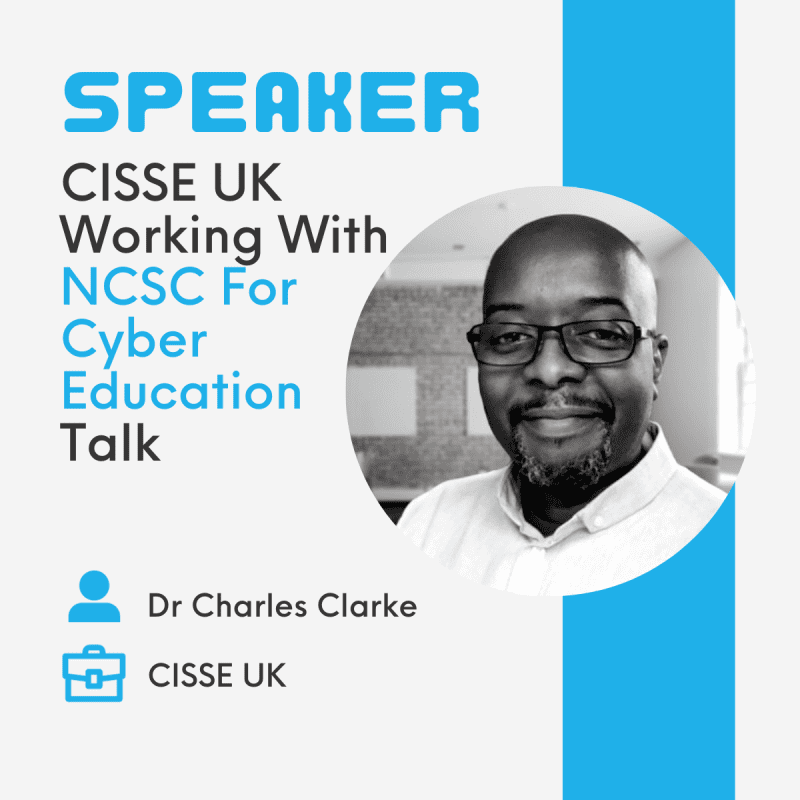 Join us for the November Monthly Meetup 2023!
We've got a fantastic new line up of speakers for the upcoming Meet up this Friday.
Guest speakers include:
Mark Moore, SWCRC will be delivering the SW Cyber Resilience Centre regional update.
Paul D'Cruz, Microsoft will give a talk on Microsoft Digital Defence Report -insights and actionable steps.
Dr Charles Clarke, CISSE UK will be giving a talk on CISSE UK working with NCSC for state-of-the-art cyber education.
To sign up for the online event: HERE