Patrick, CyberFirst:
Education lead for NCSC
Background = Practitioner, Incident Management, NCSC & GCHQ for the last 7 years focusing on school's outreach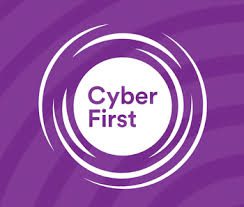 Why do spies care?
Our talent pipeline is not diverse or sufficient for us all to have better recruitment choices – lets change that
Students often do not know how to prepare for their digital futures – so lets try
What do I really want?
Great schools and colleges that see digital as an opportunity for students to get workplace ready
Great people who want to help them by sharing time and expertise (CyberFirst Ambassadors). Part of NCSC but as volunteers offering a time commitment
What might we do if you became a CyberFirst Ambassador?
Gather MI data – baselining

How many students have they got coming in? How many of such students are studying Computer Science? What are the gender / minority splits? Stats and how to change that?

Problem trying to solve
Engage eco system
Events/ talks/ activities – create/ organise/ administer/ coordinate/ celebrate (celebrate that Cyber Security is a great industry to work in
Test it works
If good, template and share
Build a community and relationships of schools/ colleges/ ambassadors/ volunteers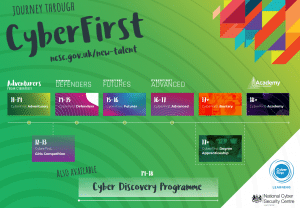 Contact: cfschools@ncsc.gov.uk