The Steering Group of the SWCSC is holding a media event at 3.30pm on Tuesday 6th December 2016 at the Science Park Centre in Exeter to announce the formal support of Devon and Cornwall Police.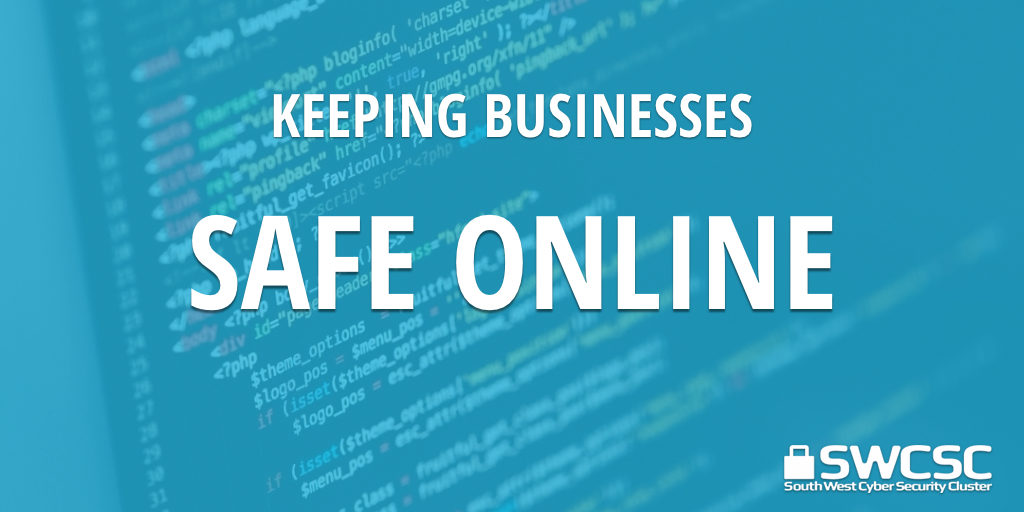 The SWCSC is a not for profit collaboration of business representatives working to help and support businesses in regard the technological challenges we all face to defeat criminality i.e. cyber-crime and seeks your support to safeguard your business and promote the benefits of improved knowledge.
Why attend – this event is aimed at those who are empowered to implement change. A change that will protect your business, develop knowledge and processes designed to prevent you and your business from becoming a victim of cyber related crime
This is about businesses working for businesses to make the South West a leading location in cyber security awareness, practice and vocational expertise. The SWCSC, supported by the Police, is offering business organisations in the South West FREE events, event support and online assistance to achieve this goal.
The event is invites you to meet the cluster and police to learn how we will assist your organisation to educate your members in cyber security best practise, prevent cyber crime and keep your business successful in avoiding hackers and online fraud.
Event outline:
• The Police & Crime Commissioner, Alison Hernandez, will be providing our keynote introducing the SWCSC and Police collaboration
• The SWCSC will be introduced. We will define what expertise we offer, who to contact and how we can freely assist your organisation
• Our speakers on the day will cover:
o The cyber threat landscape
o Key methods to mitigate or respond to online threats and fraud
o The regulatory imperatives
o Best practise methods to cyber-prepare businesses
We are encouraging member of organisations to attend, so that we can bring together the best of the South West organisations to help us help you make the South West the very safest place to do online business.
We look forward to meeting you – please register as below.
https://www.eventbrite.co.uk/e/keeping-businesses-safe-online-tickets-29371761730