This month's SWCSC featured a talk from Nathan Heyes about GDPR 2018.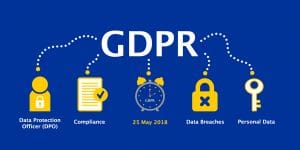 GDPR
Implementation date: 25 May 2018
Is a regulation in EU law on data protection and privacy in the European Union and the European Economic Area.
To comply with one version (UK or EU) is to comply with both. So, you are compliant to GDPR if you comply with either the UK or EU version.
You must be aware of any changes (e.g. Brexit) to remain compliant.
All UK companies should now be compliant to EU GDPR.
EU Representative Requirements
You are required to have an EU representative if your company's products or services are targeting EU citizens.
Targeting is the most important part

It does not necessarily mean that your website is targeting EU citizens
Unless your website uses .eu domain instead of .co.uk domain, then there is a need for an EU representative