Background
Ann Barron from Securious Ltd is a Security Consultant – as well as a CE and CE Plus assessor.  On this month's SWCSC Networking Meeting, Ann delivered a talk on Cyber Essentials and the latest update of the scheme.
Cyber Essentials
Provides organisations with an opportunity that protects their security against the 5 technical controls (secure configuration, patch management, boundary firewalls and internet gateways, access control, malware protection)
Benefits

Reassures clients
Attracts new business
Free cyber liability insurance
Certified organisations are listed on the NCSC directory of businesses who have CE

Cyber Essentials is an online questionnaire, then an assessor will check to see if you meet the requirements. If requirements are met, a certificate, badge and report is issued. Organisations will need to pass before going onto CE Plus
CE Plus involves external and internal vulnerability assessment scans on desktop audits and malware tests on email accounts and browsers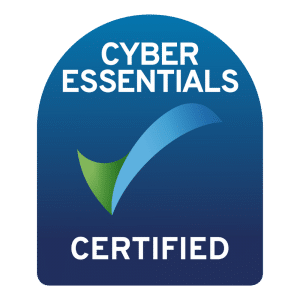 What's new?
Some clients are sole traders and WFH – need to fit all instances since some questions trip clients up and sometimes CE assessors have to go back to IASME to double check – why do I need to list ALL applications? Some thoughts and q's are fed back to IASME and then receive a re-vised question set to suit them
Many questions have been re-worded (to suit home workers)
Cyber Essentials Requirements for IT Infrastructure document must be read before you embark on the CE assessment
Additional questions – not a bad thing at all
Section 6 has changed the most – from asking for ALL applications, you now just need to provide information on: Internet Browsers, Malware Protection, Email Applications, Office Applications and these are all separated into different sub-sections to help clients and this makes it more user-friendly
Question sets will be revised twice a year
Find out more about the NCSC's Cyber Essentials Scheme here